Purchasing a hair straightener can be one great investment that you'll never live to regret. With the straightener at your disposal, you no longer have to sit in the salon chair for hours so that you can straighten your thick curls. Better yet, you can do this from the comfort of your home and still manage to get results. However with the hair straightener, there is always a catch. You need to know how to properly use it so that it can give you the desired outcome. If this is disregarded, you may end up causing a lot more damage than good on your brittle hair.
It is very important to know that an individual's hair normally burns just like their skins it's only that people do not feel the burning effects. In that connection, you need to take a lot of care when handling your hair. Ensure that you have the best quality hair straightener so that it can do justice to your hair shaft is known to be very delicate. This tips can help you to use your hair straightener to the best of its abilities while at the same time reducing the risks of damaging your hair.
The size does matter
Before using a hair straightener, you need to pick the right size. You need to know that they are more like clothes. They are available in different sizes. Picking one solely depends on the length and the thickness of your hair. With an idea size flat iron, it makes it easier for the user to maneuver and straighten their hair in a more efficient manner. In addition to this, it also reduces the chances of the straightener overheating which may in turn damage your hair.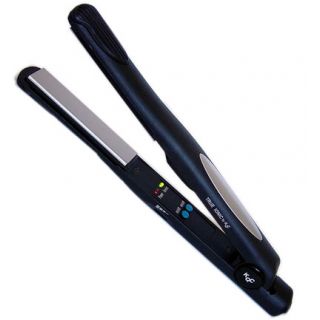 Women having short, thick or fine hair should opt for flat irons with narrow plates that range from ½ an inch to 1 inch in terms of their sizes. You can use this straightener to iron out the smaller sections of your hair. On the other hand, individuals with long, thick or fine hair can go for hair straighteners with wider plates of size between 1 ½ inch and 2 inches. These have the ability of covering wider areas within a short time.
Set an ideal heating parameters
Let your hair texture and type be the determining factor when it comes to selecting the right heat settings. Professionals have a tendency of varying the heat settings when working your hair and that is exactly the approach that you need to take. Get yourself a high quality hair straightener that gives you this option.
Use the right kind of material
If the plate type is not good, it can cause havoc on your hair. Straighteners with titanium, tourmaline or ceramic materials are considered to be the best at what they do. They are not only durable but they tend to heat up fast and more evenly hence reducing the damage on your hair. These materials also release negative ions which then tighten your hair cuticles.